About us
Taiwan Prosperity Electric Co., Ltd. established in 1973. It is a company that has been producing miniature light bulbs for nearly 50 years. Its products are widely used in automobiles, ships, aircraft, electronics, communication instruments and other industries. Products are mainly sold to Germany, the United Kingdom, the Netherlands, the United States, Spain, Canada, Australia, Japan, the Middle East and Southeast Asia, China and Hong Kong, Taiwan.
The main customers are SAIC Volkswagen (VW), SAIC GM (GM), SAIC Group, KOITO, GE, PHILIPS, CML, WS, EIKO, SIEMENS, etc. The company's product quality is stable, and it is widely used in the miniature light bulb industry. Has entered the international well-known enterprises.
In 1992, it invested 2.15 million US dollars in Shanghai, covering an area of 10,146 square meters, with more than 100 employees; including more than 30 technical and management personnel; more than 130 sets of equipment, including production equipment imported from Germany, Japan and Taiwan, and testing equipment from the United States import. The monthly production capacity of various miniature bulbs is 4 million.
In 2008, it invested 5.8 million US dollars to establish a second production base in Pizhou, Jiangsu, covering an area of 68,598 square meters. The equipment is mainly imported from the United Kingdom, and senior British technicians are hired for long-term technical guidance in the factory. The main products are: car headlights, taillights, turn signals, brake lights, fog lights, instrument lights, electric vehicle lights, all kinds of micro LED lights.
We always provide customers with the best products and technical support, the best after-sales service, our company wholeheartedly welcome incoming letters, and customized services for special specifications. If you are interested in our company's products and services, we look forward to your online message or inquiries.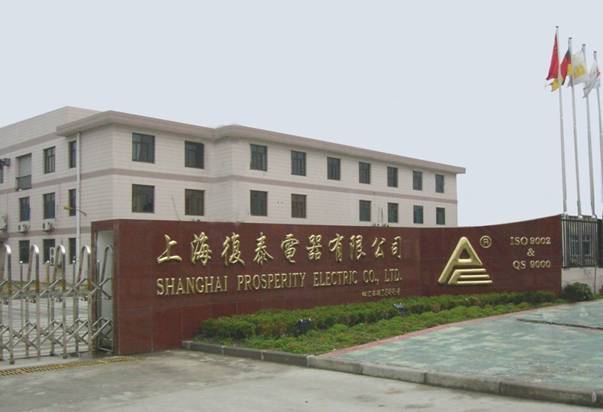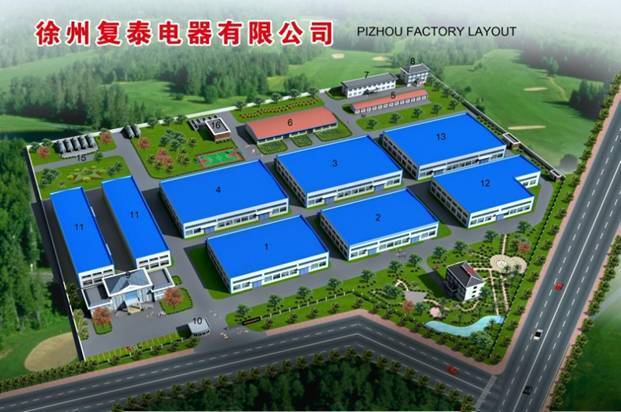 1973, "Prosperity Electric Co., Ltd." was established in Taipei, Taiwan.
1992, "Shanghai Prosperity Electric Co., Ltd." was established in Shanghai
1993, the German production line of Butted Sealed was introduced to expand the product line
1996, the axial bulb was developed and used in the seventeenth returnable satellite, which contributed to the aerospace industry of the motherland.
1998, it passed the DNV GL certification QS9000 and ISO9002 quality system certification, In September 2002, it passed the quality approval of Shanghai Volkswagen (VOLKSWAGEN) Automobile Group
2003, the Festoon production line was introduced to develop into the automotive market
2004, the Fuse Lamp production line was introduced,
2007, the S8 Wedge production line was introduced to expand related businesses introduced
the second S8 Wedge production line in 2010, In March 2007, it passed the DNV GL certification TS16949:2002 and ISO9001:2000 quality system certification.
2008, "Xuzhou Futai Electric Co., Ltd." was established in Yitang Town, Xuzhou City, Jiangsu Province. It began to supply products in large quantities to related supporting factories of Shanghai olkswagen Group
2009, Xuzhou factory introduced 7 T5WB, T10WB Japanese automatic production lines, with an annual output of 10 million pieces
2010, it began to supply products in large quantities to related supporting factories of SAIC Motor Group & Shanghai General Motors Group
2012, Xuzhou factory began to undertake professional LED OEM from CML Germany
2013, it began to gradually transform, transforming existing machines to reduce labor and costs
2013, the Shanghai factory introduced a new Festoon production line
July 2017, it passed the DNV GL certification ISO9000: 2015 /IATF 16949: 2016 quality system transition certification.
2017, the Shanghai factory introduced the Festoon automatic assembly machine
2018, the Shanghai factory introduced the Fuse Lamp automatic assembly machine
2018, the Xuzhou factory introduced the Sealed Beam production line
2020, Xuzhou factory will introduce T20 automatic production line